Janesce Live Q&A: 10am-11am
Bestow Live Q&A: 11.30am - 12.30pm
Live Q&A sessions with Janine Tait, Jenny Barrow & Hollie Procter
Spend a morning with the Janine Tait Group team as we answer your burning (or not so burning) questions.
The floor is yours! Ask us anything about our products, rituals, online stores, consult tips or marketing ideas below and we'll answer them live.
Sign up to the live Q&A sessions below. If you wish to attend both, please sign up for both as you will be sent seperate links. 

Sign up for the Janesce Q&A session here: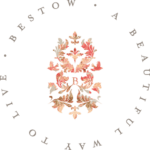 Sign up for the Bestow Q&A session here: